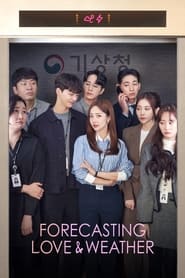 Forecasting Love and Weather (2022)
Forecasting Love and Weather – menceritakan kisah cinta yang lebih panas dari malam tropis dan tak terduga seperti hujan lebat lokal. Drama ini mulai tayang di JTBC pada 12 Februari 2022 dan mengambil slot Sabtu dan Minggu pukul 22:30 KST yang sebelumnya ditempati drama Snowdrop.
Sinopsis from IMDB
Inside a national weather service, love proves just as difficult to predict as rain or shine for a diligent forecaster and her free-spirited co-worker.